Local SEO
Businesses once turned to phone directories, newspaper, print ads, TV, and telemarketing to reach new customers locally.  These traditional advertising mediums are rapidly losing their effectiveness and are harder than ever to yield a solid ROI, when online marketing is not integrated as well.
These forms of advertising are also interruption based and frequently unwanted however, when paired with an online presence, the results can quickly become exponentially greater.
Our local online marketing packages focus on making our clients available and easily accessible for consumers, while also bringing to light your company's great reputation.
  Make Your Business Visible and Accessible for Online Consumers
As recently as Jan 2010, studies showed 46% of small business owners did not even have a webpage.  By claiming and optimizing your Google Places listing, a webpage created by Google exclusively for consumers to find out about your business, we provide an intimidate online presence even if you don't already have a webpage.
We will further expand your online presence by ensuring your business is listed in all the major online yellow pages and local directories.  Whether by Google search or Online Yellow Pages, we'll make sure your customers will find you.
We also offer website design and search engine optimization (SEO) services.
  Build Trust and Manage Your Reputation Online
Trust and reputation have become increasingly important with the ever growing social media frenzy.  Not only we will  monitor your reputation for negative consumer sentiment, we will also develop a unique industry specific strategy for generating online user reviews.  Additionally, we will help to cultivate relationships with other local business owners and consumers.  These reviews and relationships will boost your online reputation, build consumer trust, and lead to more word-of-mouth referrals online and offline.
We also offer social media marketing (SMM) services that may be tailored to your Reputation Management Strategy.
  Increase the Consumer's Impulse to Buy
Being seen by thousands of people daily does you no good if they do not make a purchase.  At PTB Marketing, we understand that consumers buying goods and services is all that matters at the end of the day.  That is why we use a variety of methods including limited time promotions, sales, and online coupons to turn visitors into paying customers.  We use the latest technology including QR codes and short code campaigns to generate both new and repeat business.
We also offer mobile phone marketing services.
  Start a Marketing Campaign That Really Works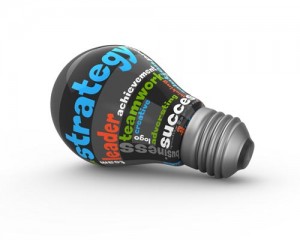 A study by Comscore Networks* in 2007 showed that over 80% of local searches resulted in offline action.  More than ever, consumers are using the internet to find local businesses.
Don't miss the opportunity to make a splash in your online local search market; having an online presence is quickly becoming a requirement for success.  Let PTB Marketing develop a customized online marketing campaign that will target your demographic and keep you ahead of the competition.
 *Local Search Is Growing Faster than General Search