Optimized Web Design
Whether building a new E-commerce site, getting a basic local site set up for a new business owner, or redesigning an entrepreneur's online life-line, PTB Marketing is here to help!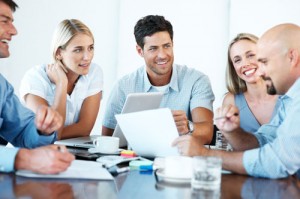 Make the Right First Impression
First impressions matter for all businesses, big and small. This is why we will make your site beautiful and user-friendly while incorporating search engine optimization techniques beginning during development.
We will work with you to create exactly the impression you dreamed of making with your customers using world class custom designs while still getting your input and approval often along the way!
Throughout the site build, we will work hard to have a clear idea of what message you want to convey with your brand or how you wish to change it; implementing this knowledge in to the design, we will create a unique business brand that clients recognize.
Optimize From the Ground Up
Having a site optimized from the beginning helps to utilize all areas available while staying user-friendly and minimizing work-hours.  We will give you a search friendly setup, allowing us to generate maximum organic traffic (search engine traffic). Additionally, we will install traffic tracking software, so you can monitor how visitors arrive, how long they stay, and what they look at on your site.  For eCommerce websites, we will include revenue tracking to allow further optimization.