Boost Your Website's Visibility: Harness the Power of Organic Traffic 
In today's digital landscape, where competition for online visibility is climbing, driving organic traffic to your website has become more crucial than ever. With the right SEO strategies, you can attract and engage more of your target audience, boost your website's visibility, and ultimately drive conversions through calls, people walking through the door, or sales online. Whether you're new to digital marketing or finally looking to take the SEO 'plunge', this run down will equip you with the knowledge and strategies you need to feel confident in your choice.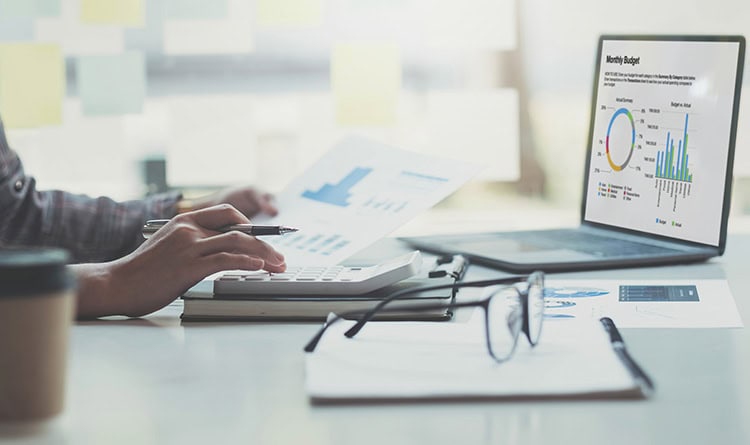 Understanding Organic Traffic – The Importance of SEO
Search Engine Optimization (SEO) is the practice of optimizing your website and its content to rank higher in search engine results pages (SERPs).
Unveiling the Power of Local SEO
Local SEO is a vital component of organic traffic generation for businesses targeting specific geographic locations. When doing on-page SEO, content pieces, directories, etc. if you are focusing on local search intent, you'll be helping to ensure that your business appears prominently when potential customers search for relevant products or services in your area.
Optimizing Your Content for Organic Traffic
The Role of Keywords
Keywords are the foundation of successful organic traffic generation. Keyword research allows your SEO agency to identify the terms and phrases your target audience is using to search for information, products, or services related to your business.
Mastering On-Page Optimization
On-page optimization involves tons of factors. Luckily, you don't need to know all of them if you hire an agency. Optimizing various elements on your site to increase a search engine's understanding of what you do is key, as well as having an easily navigatable layout. This includes optimizing your headings, meta tags, URL structure, and internal linking. By utilizing well established best practices and ensuring that your content is customer/searcher driven, you can enhance your website's SEO and attract organic traffic.
Content Marketing: Fueling Organic Traffic Growth
Creating High-Quality, Engaging Content
Content marketing plays a pivotal role in driving organic traffic. By creating valuable, informative, and engaging content, you can establish yourself as an authority in your local area, as well as become the prominant voice in search when potential customers have questions related to your business or industry. The more content you have answering their questions – the better chance you have of showing up when they perform a search! Plus, when your content resonates with readers, they are more likely to share it, link to it, and revisit your website, thereby increasing its organic visibility.
Embracing the Power of Visual Content
In today's visually-driven world, incorporating visual elements into your content is important. High-quality images are crucial – and when applicable and/or available: videos, infographics, and interactive elements can enhance the user experience but also make your content more shareable. By optimizing these visual elements for search engines, you boost your website's organic visibility and ultimately drive more traffic.
FAQs: Demystifying Organic Traffic
What is the difference between organic traffic and paid traffic?
Organic traffic refers to visitors who find your website through unpaid search engine results, while paid traffic refers to visitors who discover your website through paid advertising campaigns, such as Google Ads. Organic traffic is driven by inbound, organic efforts, while paid traffic relies on advertising budgets. With Paid/advertising traffic – when you turn it off, it's literally done. Over. Finito. You pay per click, even when it amounts to nothing. When you turn it off, you've accumilated nothing. With SEO it continues to build on itself each day, week, month, and year. When you "turn it off", it doesn't necessarily keep climbing (although sometimes it does for a period of time depending on how long you've been doing it), rather, it holds on for a while and slowly dissipates eventually. Sometimes it takes years – even a decade.
How long does it take to see results from organic traffic generation?
Organic traffic generation is a long-term strategy that requires patience and persistence. While it may take some time to see significant results, implementing effective SEO techniques and consistently producing high-quality content will eventually yield sustainable organic traffic growth. Luckily, local SEO tends to see more movement, faster. So that's a win, right?!
Conclusion
Growing your organic traffic can be a total game-changer for your digital marketing. By focusing on SEO, especially local SEO, ideally through content marketing, you can optimize your website and content to pull in qualified visitors from search engines.
On-page optimization techniques like effective page titles, meta descriptions, headers, and image alt text is key. This helps search engines understand your pages and rank you for relevant searches. And don't forget the power of valuable, engaging content! Useful blog posts, guides, and visual assets can connect with readers while also driving sustainable organic traffic over time.
By tapping into organic search, you can substantially grow your website visibility and success without expensive ads. Focus on optimizing for SEO and providing content that truly resonates with your audience. Do this effectively and you'll see the organic traffic and qualified leads come rolling in!