Whether you need more foot traffic or increased web sales, Ptb Marketing has the skills to accelerate your organic growth.
Consultancy like never before with the best team
Ptb Marketing first emerged back in 2012 when Blake and Leah Waddill combined their complementary SEO, Branding, and Analytics skills to launch a data-driven digital agency in Dallas, Texas. United by a passion for helping small businesses grow through optimized yet affordable marketing, the duo identified a need for budget-friendly SEO services in the local market.
As Ptb's client base expanded and evolved, Leah and Blake adapted by rebranding as Reaim Consulting Group to provide expanded offerings to mid-sized brands focusing on custom boutique offerings. After years of honing their approach, they've returned to Ptb's small business roots by relaunching from Venice, Florida as a distilled marketing services SEO agency offering affordable SEO plans to local SMBs that focus on what moves the needle the most.
PTB specializes in cost-effective SEO designed for maximum marketing ROI based on each client's goals and budget. We don't offer expensive enterprise packages or unnecessary services. Our streamlined solutions give small shops, restaurants, and online brands the essential SEO fundamentals to thrive.
Backed by nearly 25 years of successful combined agency ownership experience, Blake and Leah have unmatched expertise when it comes to SEO that delivers real results without extra costs. We handle all the technical optimizations and outreach so you can focus on daily operations.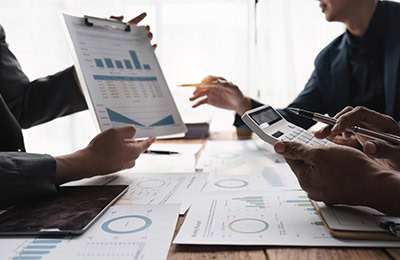 Contact Us today to Transform Your Digital Marketing
Let our experience keep you ahead of the competition.
Read More