Ultimate Guide to Accounting Services SEO Marketing
For accounting services companies, implementing search engine optimization (SEO) is crucial for attracting new clients online. With the right strategies, your website can rank higher in search engines so potential customers can easily find you when searching for local firms. This comprehensive guide will provide everything you need to know to enhance your accounting services SEO and connect with more clients. We'll explore proven techniques to optimize your website content, improve technical site factors, build strong local relevance signals, and track your search visibility over time. Whether you're new to SEO or looking to step up existing efforts, use this as your go-to resource for executing a strategic search optimization plan tailored to accounting services businesses. With the tips outlined here, you can elevate your firm above competitors and become the top choice for customers seeking accountants, bookkeepers, and other local accounting professionals.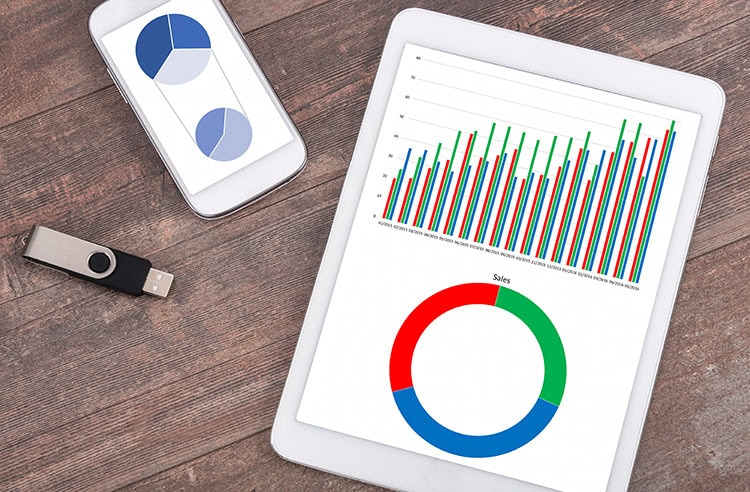 Keyword Research
The foundation of any good SEO strategy is keyword research. You need to find out what key phrases and terminology people are using when they search for accounting services in your local area. For example, some top keywords could include:
Accounting services Venice FL
Venice FL accountants
Sarasota accounting firms
Tax preparation Sarasota
Small business accountants Venice
Make a list of the most relevant and high-volume keywords that potential clients would be searching. You can use Google's Keyword Planner tool to research and identify these terms.
Optimize Website Content Next, optimize your website content for those target keywords. Make sure you have pages that directly answer the questions internet searchers are asking. For example, have a page focused on "Accounting Services in Venice FL" or "Sarasota Tax Preparation for Small Businesses."
Incorporate your main keywords naturally into visible page content. The keywords should appear in headings (such as H1, H2 tags), opening paragraphs, image names/alt text, page titles, and URLs. However, avoid over-stuffing keywords – they should be organically woven in.
Update Website Metadata

Be sure to include your target keywords in your web page metadata, which gives search engines more clues about your website's content. Your meta title tag should concisely summarize the page content and include one or two primary keywords. The meta description provides a 160 character snippet about the page and should also feature important keywords.
For example:
Page Title: Venice FL Small Business Accounting & Tax Preparation Services
Meta Description: Affordable accounting, bookkeeping, payroll & tax preparation services for small businesses in Venice, FL. Call 123-456-7890 for a free consultation!
Improve Website Speed Site speed is another factor in search ranking. Improve your website's loading times by compressing images, eliminating unnecessary plugins, using a fast web host, and optimizing code. Use online tools like Google PageSpeed Insights to diagnose and improve speed issues. Aim for a page load time under 3 seconds.
Enhance Website Navigation Make it easy for visitors to navigate your site by creating a clear IA (information architecture). Organize pages and content in logical categories with descriptive buttons and menu labels. Ensure site search is working properly. Break up long blocks of text with visual elements like subheadings and bullet points. Good navigation helps visitors quickly find relevant content.
Update Sitemaps Search engines need sitemaps to properly crawl and index your site. A HTML sitemap page lists all the main pages on your site and an XML sitemap file provides more granular data to search bots. Ensure your sitemaps are up-to-date and submit them to Google Search Console.
Promote Strong CTA's Calls-to-action (CTA's) encourage visitors to engage with your business. Include clickable CTA buttons above the page fold like "Schedule a Consultation", "Sign Up for Newsletter", "Download eBook", etc. Quality content paired with strong CTAs help convert website traffic into leads and sales. Make CTAs visually stand out by using contrasting colors, borders, and font styles.
Claim and Optimize Listings Make sure your Google My Business and Bing Places listings have complete information with keywords in the title, description, services, etc. This gives searchers more details about your business and helps you rank prominently in map pack results. Properly categorize the listing under "accounting services" rather than just "financial services."
Publish Local Content Publishing location-specific content signals to search engines you provide services in that geographic area. Mention your target cities like Venice and Sarasota throughout your site and blog content where relevant. Creating detailed "Service Area" pages optimized for each location can also improve local rankings.
Get Reviews and Testimonials
Positive online reviews help establish credibility in local search. Encourage happy clients to leave reviews on Google, Facebook, and other relevant sites. Gather testimonials from customers and display them prominently on your website. User-generated content like reviews can boost local SEO rankings.
Link Building
The number and authority of external websites linking to your site is a ranking factor for search algorithms. Reach out to partners and vendors to request they link to your website, in exchange for you linking back to their site. Partner with local community organizations and chambers of commerce to swap links. Just ensure link-building feels natural and not spammy.
Optimize for Voice Search
With the rise of voice assistants like Alexa and Siri, voice search optimization is gaining importance. Ensure your website content answers conversational style queries. For example "Who are the top accountants in Sarasota?" or "Where can I get my taxes prepared in Venice?" Use natural language, avoid excessive keywords when creating content.
Master Local SEO Basics
Start with foundational local SEO strategies like Google My Business optimization, positive reviews, local content creation, citations across directories, and high-quality link building from regional sites. Competitor research can provide insights into what's working for other accounting services companies in your markets.
Track and Monitor Progress Measure your organic search visibility, clicks, and conversions over time to see which efforts are moving the needle. Use Google Analytics, Search Console, and rank checking software to quantify your accounting services SEO progress. Refine strategies based on the data to maximize your return on investment.
Bringing It All Together With the proper search optimization strategies, accounting services providers can enhance their visibility and attract new business in their local markets. Focus on creating a solid website foundation with quality content that targets relevant keywords and answers customer questions. Building local relevance factors like reviews and citations are also key for standing out. Work through this accounting services SEO checklist month-by-month to steadily improve organic search performance. By following this guide, you can position your firm as a top provider that customers easily find when searching for local accounting and tax professionals.