The Only Guide You'll Need for getting your Construction SEO started.
If you own or manage a construction company, you know how important it is to get your website found online. With more and more people searching for local construction services online, having a strong SEO strategy tailored specifically to the construction industry is crucial for driving qualified leads and growing your business.
In this comprehensive guide, we'll walk you through everything you need to know about optimizing your construction company's website and online presence for maximum visibility and exposure in local search results.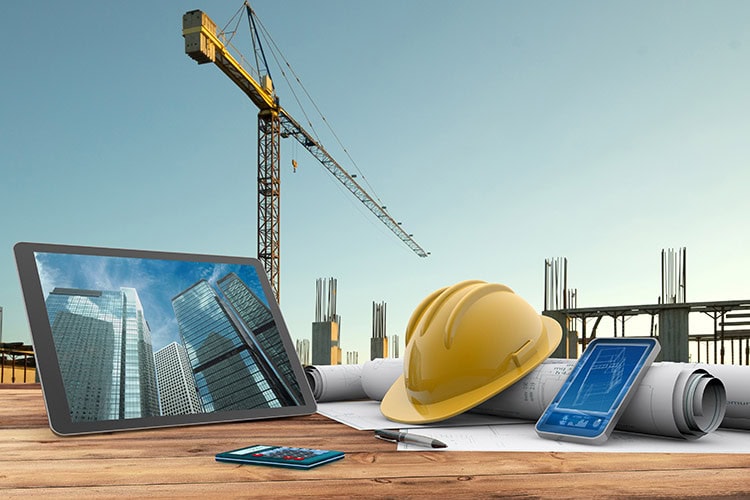 Choose the Right Keywords
The foundation of any good SEO strategy is identifying and targeting the right keywords. For the construction and remodeling industry, focus on niche, long-tail keywords that potential customers are likely to search. While not an all inclusive list, try looking for specific services in your area, such as:
Venice, FL residential home builder
Venice, FL kitchen remodeling contractors
Venice, FL bathroom renovation companies
Venice Florida roof replacement services
Venice hardwood floor installation near me
When brainstorming keywords, be sure to include important local identifiers like your city or county to increase your visibility for local searchers. You can use keyword research tools like Google Keyword Planner or SEMrush to find high-volume, low-competition keywords to target.
Optimize Website Content
Once you've identified your target keywords, incorporate them into your website content to signal relevancy to search engines. Focus on optimizing pages like your services, about us, and contact/location pages first.
For instance, if you offer kitchen remodeling services in Venice, FL, ensure your kitchen remodeling services page includes keyword variations such as "kitchen remodel Venice, FL", "Venice, FL kitchen remodeling company", "kitchen remodeling contractors Venice, FL", etc. Use keywords naturally in headings, meta descriptions, image alt text, and 1-2 times in the page content.
Include your business name, address, and contact info prominently on each page. This helps search engines understand your business serves local customers.
Create Fresh, Local-Focused Content
You'll also want to publish blog content and other resources that provide value for potential local customers. Topics could include:
Bathroom renovation tips for Venice, FL homeowners
5 signs it's time to replace your Venice, FL roof
How to choose the best Venice, FL hardwood flooring company
What to expect from kitchen remodels in Venice, FL
Interviews with local suppliers/partners about trends in the Venice, FL construction industry
This type of content shows search engines you offer expertise about construction services in your area. Be sure to optimize with geo-targeted keywords and include local details like your business name, location, and contact info.
Build Local Links
In addition to on-page optimization, link-building is also crucial for SEO success. Focus on getting local backlinks from directories, niche sites, and local publications related to construction and home services in your area.
Here are some great options for getting local backlinks:
Request listings in online directories like Yelp, BBB, Houzz, etc.
Partner with local home improvement blogs to contribute guest posts
Sponsor or donate to local charities and community organizations
Join the chamber of commerce or industry associations
Claim and optimize Google My Business, Bing Places, and Apple Maps listings
Having authoritative, local sites linking back to your website signals to search engines that your business serves customers in your geographic area.
Leverage Schema Markup
Schema markup enables you to add code to your website that clearly identifies your business name, address, phone number, services, and other attributes. This helps search engines better understand your business and can enhance your listings in the search results.
Make sure to implement schema markup for your:
Business name, address, phone number, opening hours
Services offered
Service area
Reviews
Breadcrumb navigation
FAQ pages
Optimize for Voice Search
With the rise in voice search usage, it's also important to optimize your website for voice queries. Focus on using natural language and conversational phrases in your content, like "find home builders near me" or "who are the top general contractors in Venice, FL?"
You'll also want to target keyword variations with "near me", "best", "top", "nearby", etc.
Analyze and Improve Performance
The final piece is regularly analyzing your website's SEO performance using tools like Google Search Console, Google Analytics, and rank tracking software. Look at metrics like:
Organic traffic
Rankings for target keywords
Clicks from local packs
Local impressions
Identify areas that need improvement and iterate on your strategy. SEO for the construction industry requires diligence, but also pays dividends through increased visibility, website traffic, and conversions.
Focus on these best practices and you'll be on the path to SEO success. With more customers finding your construction services online, your business growth will flourish. Reach out if you need help executing an effective construction SEO strategy tailored for your business! We take care of the digital side of things so you can take care of the home building side!