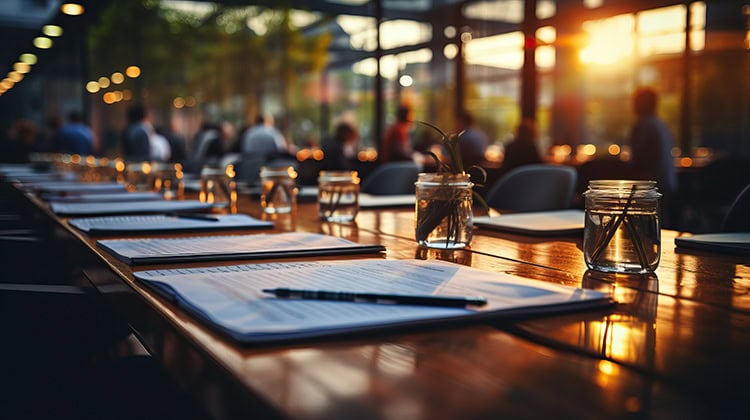 Stand Out in Sarasota: SEO for Event Planners
Having a website is no longer enough for businesses to be discovered online. This applies for event planning companies in Sarasota and Venice as well. To stand out and attract more local customers, implementing strategic search engine optimization (SEO) and content marketing tactics is essential.
Let's explore some of the most effective techniques to boost your visibility and connect with more clients in the Sarasota and Venice region.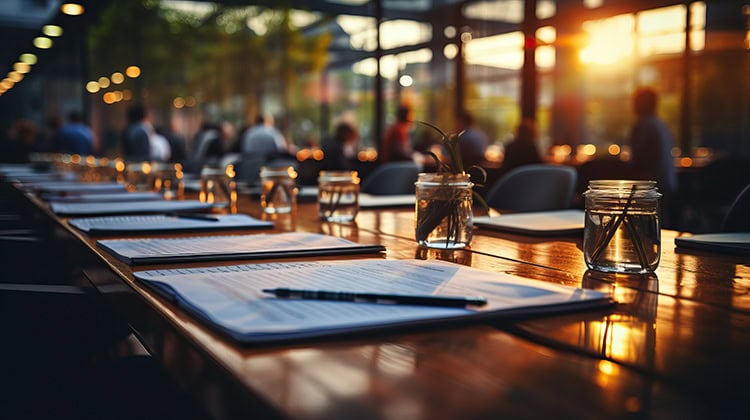 Website Optimization for Local Impact
Since your goal is to be found and chosen by locals seeking event services, optimizing your website specifically for the Sarasota and Venice market is key.
Incorporate your city names into page titles, headings and content – "Sarasota Party Planners" or "Venice Wedding Venues" for instance. This signals relevance to local searches.
Prominently display your full business address, phone number and other Sarasota or Venice details on every page. Search engines factor such information to determine geographic relevance.
Use locally-targeted keywords and phrases throughout your site content naturally. For example "Sarasota events," "Venice corporate functions," "Weddings in Sarasota," etc. But avoid awkward over-optimization.
Create and fully optimize a Google My Business listing. Fill it out with Sarasota/Venice keywords, photos, menus of services offered. This can help you show up directly in Google local searches and maps.
Get listed in popular local directories like YellowPages.com, Sarasota.com or VeniceChamber.com. These sites are heavily used by area consumers.
If you have won any Sarasota or Venice awards or been featured in local media, highlight this on your website. It can lend credibility.
Build local backlinks by having local organizations and partners link to your website. This boosts SEO.
Optimized Landing Pages for Key Services
Creating dedicated, keyword-focused landing pages for your most popular services can further enhance conversion rates. Some ideas:
A "Sarasota Wedding Planners" page optimized for related keywords like "Sarasota weddings" or "wedding venues Sarasota."
A "Venice Corporate Events" page targeting keywords such as "Venice corporate event venues" or "company event planning Venice."
A "Kid Birthday Parties Sarasota" page for parents searching children's birthday party terms.
Ensure these pages load quickly, follow accessibility best practices, and use clear calls-to-action to guide visitors to contact you or book services.
Valuable Local Content Marketing
Publishing high-quality, informative content not only boosts organic search traffic but also positions your business as an authoritative local expert. Some engaging content ideas include:
In-depth blog posts showcasing the most popular event venues in Sarasota and Venice along with details like capacity, amenities, pricing, photos, etc. This would be incredibly useful for locals researching locations.
"Best Wedding Venues in Sarasota" or "Top Rated Corporate Event Spaces in Venice" listicles showcasing the very best local options.
Seasonal event planning tips articles with Sarasota/Venice focused advice like spring wedding décor ideas or unique Venice holiday party venues.
Behind-the-scenes videos giving tours of your favorite Sarasota and Venice venues or interviewing real clients about their Sarasota or Venice weddings/events you planned. Videos that provide authentic peeks into local events can really resonate.
A podcast episode digging into important Sarasota and Venice event planning logistics like vendor insurance requirements, noise ordinances, permitting processes, etc.
In-depth ebooks on topics like "Planning Beach Weddings in Venice, FL" or "Hosting Corporate Retreats in Sarasota." Offer these gated resources in exchange for contact information.
You may also be able to guest post articles on other local business sites or publications to expand your reach. Be sure to consistently promote all your content across your website, email newsletter and social media channels.
Local Relationship Building on Social Media
Leveraging social media platforms actively can also provide fantastic SEO and content amplification opportunities:
Share your newest blogs, videos, articles focused on Sarasota and Venice events to expand their reach.
Join highly engaged local groups on Facebook, LinkedIn and other platforms to connect with the Sarasota/Venice community. Be helpful and offer tips or advice when appropriate, rather than just promotional.
Post beautiful photos and videos highlighting your creative Sarasota/Venice event décor, floral arrangements, tablescapes, etc. Engage any followers by asking questions or offering behind-the-scenes details.
Run local promotions like holiday venue giveaways or special Sarasota/Venice packages to build more local followers and leads.
Use relevant hashtags like #SarasotaEvents, #VeniceFLWeddings, #HireSarasotaEventPlanners, etc. strategically on posts to tap into larger conversations.
Place social media follow buttons prominently on key pages on your website. These make it easy for engaged visitors to follow your brand directly from your site.
Local Partnerships for Cross-Promotion
Partnering strategically with complementary local Sarasota and Venice businesses can help build your network and increase referrals. Some ideas:
Offer special discounted event planning packages co-promoted with popular local venues. The venues get more booking inquiries while you gain direct access to engaged couples.
Have a vendor table or sponsor table banner at local bridal fairs, networking events, or chamber events to directly engage event buyers in the Sarasota/Venice community.
Collaborate on cross-promotions with other vendors like caterers, photographers, bands, floral designers that couples need to book. Promote partnerships through social media and blogs.
Host open house events or wedding/event planning seminars at local Sarasota/Venice restaurants or venues. Position as educational while generating new leads.
The more quality local links, mentions and partnerships you can build, the better for driving SEO through local authority signals.
Analyze, Refine and Expand Efforts
Consistently track website analytics, social media insights and other metrics to see which specific SEO and content amplification strategies have impact for your brand and services. Refine what works and try new approaches to cover more ground.
Gaining visibility and trust locally as an events leader in a competitive market like Sarasota and Venice takes focus and persistence. But by implementing an array of targeted SEO and content techniques, you can get your brand found more often by ideal local customers. With a thoughtful, expansive strategy you can become a top resource for event planning in the Sarasota and Venice region.