Event Planner's Guide: Website Design Tips to Wow
A modern, functional website is a must for event planning success. As the first impression many prospects will have of your brand, investing in an exceptional site can help convert more traffic into sales inquiries.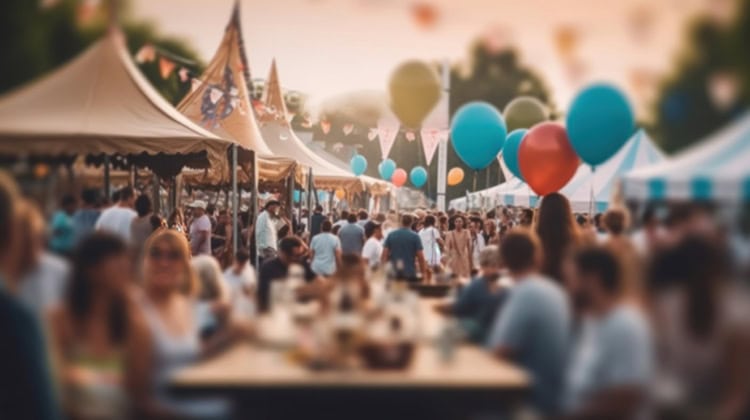 Follow these best practices when designing your event firm's website:
Planning Your Site Structure
First, determine the pages and navigation your site requires.
Most event planning company sites need at least:
Homepage
About Us
Services
Portfolio
Contact Page
Blog
Venue* (if they are also a venue – as well)
Plot how visitors will logically flow through pages and access key information. Create an architecture tailored to event sites vs other industries.
Conveying Your Brand Visually
Consistent branding is key. Complementary colors, stylized photos, custom illustrations and an iconic logo help express your event firm's vision and approach.
Embrace ample white space and clean layouts. Draw attention to critical elements like headings and CTAs through strategic placements and sizes.
Avoid clutter. Every pixel must have purpose. Extend branding beyond the homepage to all pages through fonts, colors, and navigation.
Engaging Website Copy
Words make a difference. Hook visitors on the homepage by summarizing why you're the best choice for event planning and production with a value proposition tailored to your services.
Avoid overused industry jargon. Establish your unique voice through conversational tone and niche-specific terminology. Describe how you simplify the event planning process for clients.
Thoroughly explain all offerings – design, coordination, rentals, catering, etc. Provide specifics to help visitors visualize working with your firm.
Showcasing Your Portfolio
Let your talent shine through a portfolio flaunting stunning event photos, charming behind-the-scenes videos, detailed case studies, and joyful testimonials from past clients. This builds confidence in your work.
Curate your 10-15 best events. Lead with your absolute top pieces to make a strong first impression. For each project, share key details like the client, event type, and services provided.
Promoting Contact Channels
Ensure your phone number, email, contact form, social media links and lead generation offers are easy to find. Many prospects will want to inquire before booking you.
Entice visitors to take action by providing limited initial planning time or discounted services. Make contacting you frictionless.
Mobile Optimization
With over half of traffic coming from mobile devices, responsive design is essential. Simplify navigation and increase tap target sizes for smaller screens.
Prioritize fast load times. Leverage click-to-call buttons for easy phoning. Avoid intrusive popups and keep key info above the fold.
SEO and Social Media Best Practices
While design provides visual appeal, SEO and social media bring qualified visitors to your site. Optimize pages for relevant keyword searches and share content across social platforms.
Produce blog posts around event planning topics and trends. Promote your content and site across your social profiles.
Research terms event planners use to find vendors. Tailor on-page elements and metadata to target these searches. Link building and local SEO also boost rankings.
Analyze traffic and refine your strategy over time. SEO is ongoing. Integrate social follow buttons on site and cross-link blog content.
Leveraging WordPress
WordPress offers easy-to-use tools and thousands of designs, ideal for DIY sites on a budget. It's customizable and can scale.
With WordPress, you can use a free or paid theme catered to event pros. The platform makes responsive mobile designs accessible for beginners.
With strategic planning, compelling content, polished design, optimized SEO, integrated social promotion, and a tailored WordPress platform, event firms can build effective websites to win clients. Your site is your digital first impression – make it count.