Keeping your WordPress site secure is crucial for protecting your site from hackers, malware, and other threats. Like any CMS, Wordpress does have it's security vulnerabilities that hackers can exploit if you don't take proper precautions like keeping your theme and plugins up to date along with proper firewalls and security measures in place. One of the best ways to lock down WordPress is by using security plugins specifically designed to address common WordPress vulnerabilities. Here are 5 of the top WordPress security plugins to help keep your site safe.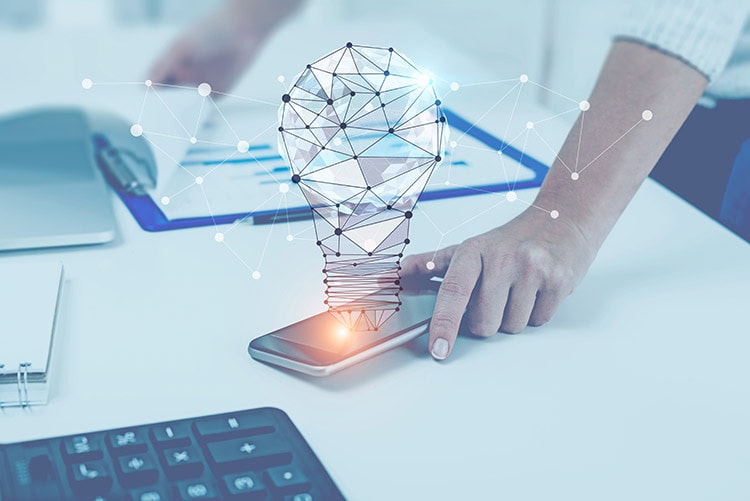 Wordfence Security
Wordfence Security is arguably the most popular security plugin available for WordPress. With over 3 million active installs, Wordfence offers an all-in-one security solution that includes a firewall, malware scanner, and other tools to protect your site.
The firewall monitors traffic and blocks malicious requests, including known hacker IPs, bots, and exploits. The daily malware scans check for malware, backdoors, redirects, and suspicious code. Wordfence also has features like IP blocking, email alerts, DDoS protection, and integration with popular caching plugins.
The best part about Wordfence is that it's free for basic security features, with premium options available as well. If you only install one security plugin for WordPress, Wordfence is a great choice.
iThemes Security
iThemes Security (formerly Better WP Security) takes a developer-centric approach to locking down WordPress. With over 1 million active installs, iThemes Security offers customizable security features aimed at disabling common vectors for exploitation.
For example, iThemes Security can change default WordPress usernames, enforce strong passwords, disable file editing, conceal error messages, limit login attempts, and much more. Extra protections like two-factor authentication, malware scanning, and brute force login protection are also available.
While iThemes Security doesn't offer a firewall like Wordfence, its focused set of hardening features make it a great complement to almost any WordPress site.
Sucuri Security
Sucuri Security takes a malware-focused approach to WordPress security. This popular premium plugin (with a free option available) incorporates advanced malware detection and removal into a set of comprehensive monitoring and protection tools.
Sucuri's malware scanner provides daily scans to detect malware, blacklisting, spam, hidden redirects, drive-by downloads, and other threats. The site check also monitors for other issues like blacklisting status, website errors, and out-of-date software.
For added protection, Sucuri offers remote malware removal, DDoS protection, post-hack security actions, and integration with cloud proxies like Cloudflare. With robust malware protection and features, Sucuri Security is a worthy security plugin.
All In One WP Security & Firewall
As its name suggests, All In One WP Security & Firewall combines security and firewall features for comprehensive protection. Like Wordfence, you get malware scanning, blocking of malicious IPs/requests, rate limiting, DDoS prevention, user blocking, and more.
All In One WP Security & Firewall also stands out with unique features like auto-lockout after failed login attempts, database backups, forced two factor authentication, and scheduled malware scanning. Combined with the firewall and standard security protections, these extras make AIO WP Security a feature-packed option.
While the free version has limitations, the full version costs just $35 for one site. For a low one-time fee, AIO WP Security & Firewall packs a punch.
BulletProof Security
For security hardening, BulletProof Security employs an extensive list of features to lock down WordPress. Instead of a malware focus like Sucuri, BulletProof aims to eliminate vulnerabilities in your WordPress configuration, admin, database, files, htaccess, PHP, and more.
For example, BulletProof Security adds maximum WordPress hardening, disables file editing and traceability, forbids unknown admins, adds login masking, and can even hide your wp-admin and wp-login entirely. Autobackups, login protection, and two-factor authentication also come standard.
With so many built-in protections, BulletProof Security serves as an excellent way to harden default WordPress vulnerabilities. While more focused than all-in-one options, its hardening-centric feature set fills an important niche.
Secure WordPress With Plugins
Adding WordPress security plugins like Wordfence, Sucuri, and others is the best way to lock down your site. By combining firewall protection, malware scanning, and site hardening features, these plugins serve as a multi-layered defense against hackers, bots, and vulnerabilities.
While nothing can guarantee 100% security, using these security plugins goes a long way in protecting your WordPress site. Given how vital security is for any website, investing in premium options like Sucuri or Wordfence is highly recommended, especially for businesses, ecommerce sites, and other important sites that can't afford to be hacked.