Driving More Customers to Your Venice Retail Store with SEO
For brick-and-mortar retail stores in top tourist destinations like Venice, implementing an SEO strategy is vital for increasing visibility and driving local foot traffic. With more consumers using Google and other search engines to find products and businesses, ranking highly for relevant searches can funnel more high-intent customers to your Venice retail store.
This article will explore key SEO techniques Venice retailers should leverage as part of a local search optimization strategy. By improving search engine rankings, retailers can enhance their online visibility and win more business in this competitive canal city.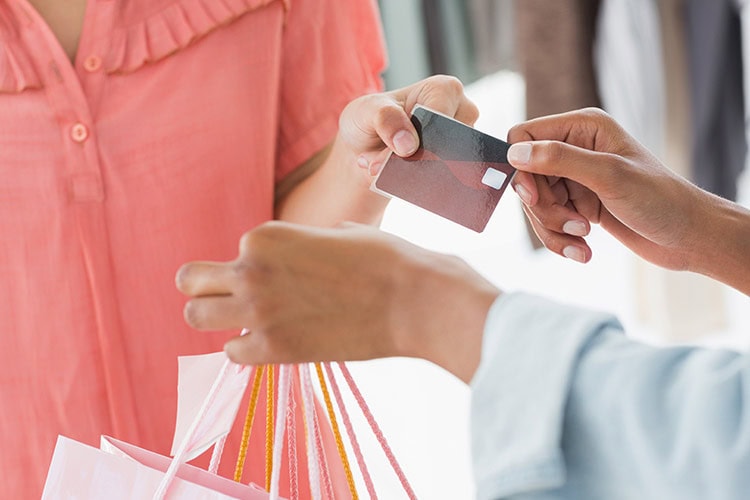 Start with Detailed Keyword Research
The foundation of any effective SEO approach is identifying the right keywords and phrases to target. These should be based on what customers are actually searching for in relation to your products or services. Venice retailers can uncover the most viable keywords using tools like:
Google Keyword Planner – for search volume estimates and suggested keywords
SEMrush – shows volume, competition metrics, and ranking difficulties
Moz Keyword Explorer – useful for keyword grouping and organization
Google Trends – reveals seasonal fluctuations and trends
Analyze keywords with strong local intent like "Venice shoe stores", "pottery shop Venice", or "men's clothing Venice". Also target more general product terms, as tourists may search these when planning activities.
Monitor keywords over time, as search trends evolve. Adapt SEO efforts to focus on rising queries, and pause declining ones.
Optimize Pages for Keyword-Focused Content
Once key terms are identified, create targeted, keyword-rich content that answers searcher needs and convinces them to visit your store. Optimize Venice retailer pages for the following:
Page titles and meta descriptions – Include primary keywords here to boost click-through rates in results.
Headers and subheaders – Incorporate keywords in headings to indicate relevance.
Image file names and alt text – Optimize these elements for keywords where appropriate.
Body content – Use keywords naturally in copy to provide value and improve rankings.
URL structure – If possible, include keywords in URLs for individual product/category pages.
This on-page SEO establishes topical relevance and improves keyword rankings. All content should focus on helping searchers, not just plugging in keywords. Produce blog articles on local shopping tips and trends to boost authority.
Enhance Local SEO Elements
Since Venice retailers want to be visible for location-based searches, optimizing local SEO factors is crucial:
Google My Business – Complete your free listing with address, products, photos, specialties. Add attributes like wifi, parking etc. if applicable. Respond to reviews.

Schema markup

– Add schema code to display info like opening hours, address, and contact data richly in search.

Citations

– Build citations consistently across directories like Yelp, Tripadvisor, YellowPages etc. Standardize your NAP (name, address, phone number) everywhere.
Review sites – Actively collect and respond to reviews on platforms like Google, Facebook, and TripAdvisor. Positive feedback enhances trust and rankings.
These factors verify your local presence in Venice for Google and demonstrate relevance for searches like "venice dress shop". Maintaining accurate and consistent NAP data across directories avoids confusion that could lower local rankings.
Focus on Optimizing for Mobile
With over 60% of searches now on mobile, ensuring a mobile-friendly site is imperative for Venice retailers. Review key technical elements for mobile SEO:
Fast loading speeds

– Optimize images, enable caching, minify code to accelerate load times. Slow sites get penalized in rankings.
Mobile responsiveness – Use a responsive design or dedicated mobile site to adapt layout for smaller screens. Avoid pinching and zooming.
AMP compatibility – Implement Accelerated Mobile Pages for instant-loading product pages and listings on mobile.
App schema markup – If you have an app, add schema code to link to it from search listings.
Deliver a streamlined experience on mobile to boost engagement and minimize bounce rates. If site speed or responsiveness are lacking, invest in improvements for better mobile UX.
Refresh Content Frequently with New Products
Search engines favor websites with regular new content. For retailers, showcasing fresh products and inventory gives search bots a reason to recrawl and index new pages.
Add new products frequently or highlight seasonal products and styles. Offer limited-time discounts or sales to spur urgency.
Blog about new inventory arrivals and products on social media. Link to your online store or relevant category pages.
Refresh category pages and style guides periodically with updated selections and trends.
Alternate and expand the product images you use to display new angles, uses and contexts.
Ongoing content expansion shows search engines your site has staying power. Avoid mass importing huge batches of products at once, as this could trigger spam filters. Release new collections over time to sustain rankings.
Monitor and Improve Ongoing Performance
Measure SEO success by tracking key metrics for your site over time:
Rankings for target keywords – Are you gaining visibility for important searches?
Organic traffic growth – More organic visitors indicates you're being found.

Lower bounce rate

– People sticking around and exploring is a positive sign.
Clicks to call or directions – Signals you're capturing those with local intent.
Fix underperforming pages that don't rank well or convert searchers. Expand content and optimization around winning pages with high traffic and engagement.
Review search results frequently for competitor activity. Try to address gaps where they outrank you for core terms. SEO is an ongoing process as algorithms and searcher needs evolve.
Outrank Local Competitors by Offering More Value
The crowded Venetian marketplace means outranking other retailers can be a challenge. Here are some strategies to overtake competitors:
Analyze competitors SEO strategies using tools like SEMrush to spot gaps or opportunities.
Produce more in-depth content on products, local shopping, store history etc. to demonstrate your expertise.
Offer unique services like personalization, custom orders, loyalty programs or classes/events. Promote these offerings online.
Build online reputation with reviews, testimonials, profiles in destination guides. Social proof stands out.
Advertise local delivery options, private appointments or extended hours that others may lack.
Differentiating your in-store experience and promoting exclusive services makes your Venice store more alluring to nearby searchers. Outdoing competitors takes creativity and delivering unmatched value.
For retailers in a bustling location like Venice, SEO represents a vital strategy for driving local qualified traffic through the door. By consistently optimizing technical and content elements onsite, monitoring performance, and besting local rivals, Venice retailers can build visibility and boost conversions from search. SEO success requires commitment, but the long-term rewards make the investment – gaining a consistent flow of high-intent customers – well worth the effort.